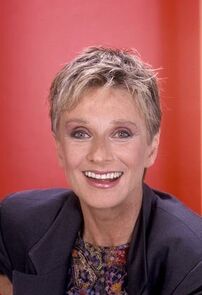 Beverly Ann Stickle (played by Cloris Leachman) was Mrs. Garrett's divorced sister.
She was first seen in the fall of 1986 after Mrs. Garrett married and moved to Africa to serve in the Peace Corps. (In reality, actress Charlotte Rae's contract had expired and she did not want to continue with the series.)
At the time, "The Facts of Life" was still lucrative for NBC, and then-NBC president Brandon Tartikoff chose to renew, but only with a new mother figure at the helm.
Beverly Ann moved in with the girls as Mrs. Garrett wanted someone to keep an eye on them as she had. She became the property owner for Mrs. Garrett's house and the boutique store "Over Our Heads."
Her role expanded from confidante to mother when she legally adopted Over Our Heads worker Andy Moffet Stickle (portrayed by Mackenzie Astin), who was being shuffled from foster home to foster home.
Ad blocker interference detected!
Wikia is a free-to-use site that makes money from advertising. We have a modified experience for viewers using ad blockers

Wikia is not accessible if you've made further modifications. Remove the custom ad blocker rule(s) and the page will load as expected.